Loved by Heidi Klum™ for Motherhood Maternity®
Heidi Klum (Project Runway) has followed in the footsteps of our favorite mommy, Nicole Richie and has launched not one but, TWO maternity lines. Lavish by Heidi Klum and Loved by Heidi Klum will debut online and in stores Feb. 12 for A Pea in the Pod and Motherhood Maternity.
Lavish includes 15 pieces of "iconic style and seamless fit." Prices ranges from $30 to $130.  We could say that Heidi is a veteran in maternity and fashion, geez this supermodel has been pregnant for three years in a row. Heidi states in a press conference that she has "experienced fashion challenges during my four pregnancies and combined my knowledge of what works in terms of style, comfort and practicality to create these lines," "Being pregnant shouldn't stop you from being fashionable and feeling great about your changing body. It's an exciting journey."
Lavish by Heidi Klum™ for A Pea in the Pod®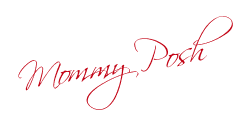 Did you enjoy this article?