It's just been announced that our favorite Posh Mommies, both from our favorite 90's tv sitcom, Beverly Hills, 90210, are both expected to write their first childrens' book.  Jennie Garth and Tori Spelling have recently dished that they are scheduled to write their first childrens' book slated to hit bookstores real soon.
Jennie Garth's book will be targeted to kids ages 3 to 8, is slated hit bookshelves until February 2011, a title has not yet been released.
Tori Spelling (sTORI Telling and Mommywood) already a bestselling author and reality star is also writing her first children's book, titled Presenting…Tallulah.  The kids' story follows a spunky little girl who feels she is constantly told what she can't do. The book is set to go on sale September 21, while Spelling's third grown-up book, uncharted terriTori, will be released in June.
Whose books are you looking forward to reading to your kids? discuss.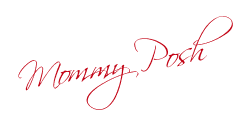 Did you enjoy this article?