Let me me take you back a year ago – I was no mommy,  drank ALOT of champagne and enjoyed spur of the moment rooftop parties with my gals.  Now let's fast forward to 2010 and wow, have my priorities have changed.  I am now a mother of a 9 week old baby boy and am breastfeeding my newborn round the clock.   My daily attire is maternity bras and sweats, geez what a change from my normal seven jeans and designer tops pre baby.
Now here's my dilemma, my husband and I…and newborn have been invited to stay overnight at an Atlantic City Casino hotel for the holidays. My first thought was to say "are you crazy, what am I suppose to do with a newborn in a casino, what would people say?" but, after thinking it over am I suppose to not enjoy trips and worry how I may be judged by others?
Hmm. I am guilty of talking smack about those same parents that would bring their newborns to the movie theaters or to a bar and grill during happy hour, but since I am now a parent, I can now relate.  So if you don't have a baby sitter or you just cant wean yet from your newborn does this mean as parents you shouldn't be able to tag your tote along with you? or just decline all "casino-like" invites cause you are a mommy?
What do you think? do you think I should expose my newborn to the sound of slot machines?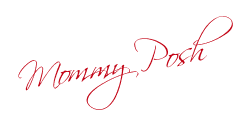 Did you enjoy this article?