Gisele Bundchen is on the cover of April's Vogue and opens up about her pregnancy, giving birth to Benjamin in a bathtub and weight gain.
"I wanted to experience the transformation," Bundchen, 29, explains.  "It was the most amazing experience of my life, feeling him come through my body," she says. "And once he was born, I never felt so empowered as looking at him and thinking, Oh, my God, we did it together!"
During her pregnancy, she says she "gained only 30 pounds."
She says it wasn't hard to get her pre-baby body back, especially since she exercised regularly right up until she gave birth. "I did kung fu up until two weeks before Benjamin was born, and yoga three days a week," she says.
Bundchen also says she was "mindful" about what she ate. "I think a lot of people get pregnant and decide they can turn into garbage disposals."
For more on Gisele's body, marriage and baby, read the full here.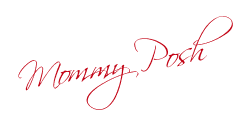 Did you enjoy this article?