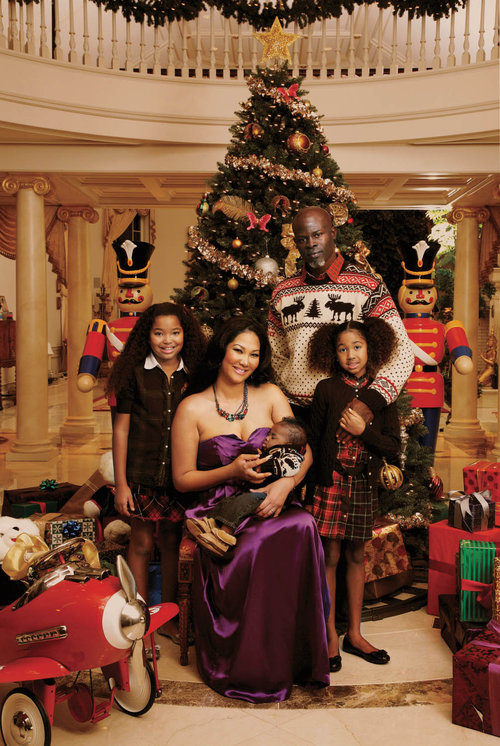 On this morning's NY PIX Morning News, Kimora Lee Simmons (ex- wife to Russell Simmons and President and Creative Director of Phat Fashions) talks about the second season of her reality show Kimora: Life in the Fast Lane, mother of three to baby boy, Kenzo (18 months), Ming Lee and Aoki Lee, wife to actor Dijmon Hounsou and her new fashion line 'Kouture by Kimora'…whew, what doesn't this diva do??
The series aired last Sunday (March 21st) on The Style Network and I couldn't stop talking about, there is a scene where Kimora pumps while getting her hair and makeup done during a photo shoot…wow that is taking multi tasking to the next level!
For more on Kimora and her hectic fabulosity lifestyle check out Kimora:My Life in the Fab Lane, every Sunday at 9 p.m. EST on the The Style Network.