Today on The Wendy Williams Show, reality star, wife and new mom, Kendra Wilkinson, 24, talked about the new season of her reality show (which we love to watch), and new mom to baby boy, Hank Baskett, Jr.
Kendra on Breastfeeding: Kendra dishes that at first she was not sure about breastfeeding, but then could not wait do it and soon became "addicted to breastfeeding."
Kendra on Post Baby Blues: "I could not look at myself in the mirror."
Kendra on Posing in Playboy Post-Baby: "No, your life goes with chapters and that was a chapter in the past"
Thanks Kendra for keeping it real, that why we love you!
The new season of Kendra airs on Sundays at 10/9p on the E! network.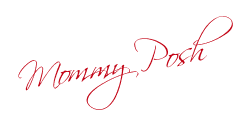 Did you enjoy this article?