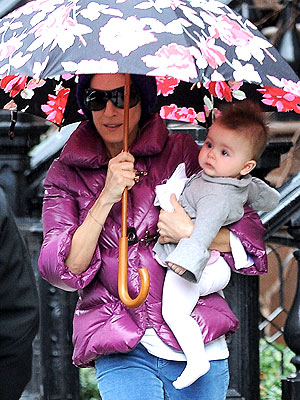 Our favorite celebrity fashionista and POSH mom, Sarah Jessica Parker, 45, ("Sex and the City") is spotted leaving her NYC home carrying either one of her 9-month-old twin daughters, Marion Loretta Elwell or Tabitha.
This POSH Mom is enjoying every bit of time that she can spare with her family as the The Sex and the City star is soon to embark on the journey to promote the SATC sequel.
The SATC sequel hits theaters May 28, 2010.