Ever feel like someone's errand boy just because you are a SAHM (stay-at-home mom)?  The Wall Street Journal recently wrote an article titled "Yes, I'm home. No, I can't pick up your child" focusing on the stigma that many stay-at-homers – moms, especially – get from those commuting to the office everyday.
Ms. Fitzpatrick, a Jupiter, Fla., blogger and freelance writer, finds that PTAs, church groups and charities zero in on people like her—those who don't work in an office. "You're expected to pull the weight of all the people who can't," she says. "It's as if I have to explain what I do all day." A veteran stay-at-home mom who has been saddled with looking after the kids of working parents, Ms. Fitzpatrick says that at times she has felt like "the doormat of the neighborhood."
As a recent SAHM, I can't believe the hours I put in…feeding, bathing, entertaining my lil one is definitely not a job for the weak, so while I do applaud working mothers please understand that SAHM work just has hard, maybe even harder and sometimes with no verbal praises.
SAHM must be able to say NO when asked by working mothers to help them with their motherly duties, for ex, asking to pick up their kids from daycare, doing the laundry, running errands, you name it.  Of course we do not want to seem not neighborly but, give us advance notice when asking us to do things for you and maybe even a reward at the end does not hurt, perhaps a gift certificate to our favorite spa can sweeten the deal a little.
Photo: WSJ. Diane Fitzpatrick, a freelance writer and blogger, has learned to put her own errands first.
For the rest of the article read here.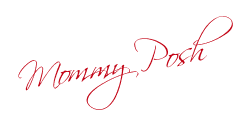 Did you enjoy this article?