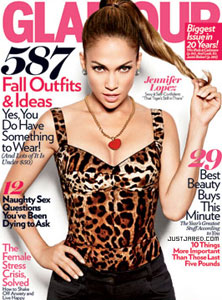 Jennifer Lopez is one hot mama as she graces the cover of the September issue of Glamour magazine.  J Lo dishes motherhood and marriage.
On Marriage:
"He's a passionate person (Marc Anthony), and he's the same way with his kids, and I love it. When it comes to all his kids, he's mush, whatever they want."
On Motherhood:
"Sometimes [Emme] is going to make mistakes, and she's going to have to live through that, just like I did. I know my mother suffered with me through many things. I'm just going to be suffering on the sidelines."
Click here to read the full interview with J Lo and Glamour.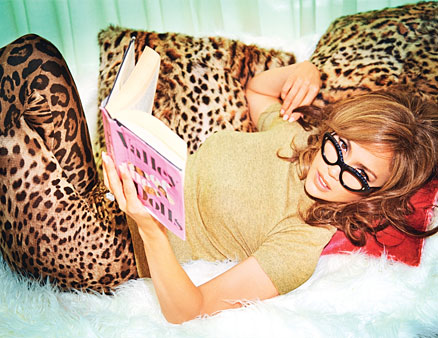 Check out JLO photo spreads after the jump…