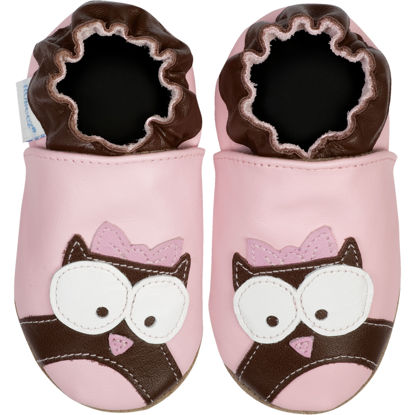 Have you been looking for the right pair of soles to comfort your Lil' ones piggies?  well, look no further!
I first discovered Robeez by Stride Rite in a goodie bag given to me at a baby shower event.  After discovering it in my closet months later, me and my Lil' one couldn't be happier.  The elastic ankles keep them in place and flexible. Also the cool designs make it a great accessory for your Lil' ones outfits.
Check out Robeez.com ($22.00) for the perfect sole.