Looking for an everyday panty that moves with your every move? then you must try STRIDE EVERDAY! They make an amazing product for active and/or pregnant moms.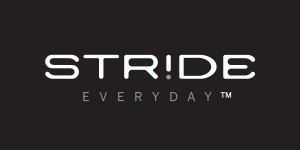 The peeps at STRIDE Everyday. ™ was gracious enough to send us a pair of their Stride Femme' French Cut Briefs.  I was immediately hooked!  I truly love this pantie! With five stylish options – from Seamless panty to Lacy Thong – I can wear and do just about anything and know that I am truly protected with its built in pantie liner.  A technology called Oquos technology gives it a multi-layered fabric designed to wick away up to one ounce of moisture while absorbing and deodorizing so you stay fresh throughout your day.
Added bonus: they are totally machine-washable. Stride Femme' Panties will last through 100 washes with no problems and can save you $125.00 or more a year in panty liner purchases.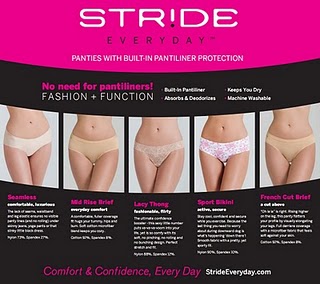 Stride Everyday panties ranges in price from $19.99 to $24.99. Visit www.StrideEveryday.com for more info. Use Promo Code STRIDE622 at checkout for Free Shipping on orders of $30.
*No monetary compensation was received for this review and all opinions are those of Mommy Posh.*