This marks the unofficial end of summer. Do your plans involve one last family vacation with the family?  While having fun is your goal, don't forget to keep your kids safe. Here are some some basic safety tips for you to keep in mind:
BBQ Season: Labor Day usually means grilling out. As much as your kids wants to be a part of the fun, remember safety first!  Always make sure that the barbecue is in a safe place, where kids won't touch or bump into it. Keep in mind that the barbecue will still be hot after you finish cooking, and anyone contacting the barbecue could be burned.
Summer Safety for Kids: Although the end of summer is near, it's still pretty darn hot in many parts of the country. Don't forget to keep your kids cool and protected with sun screen at all times this weekend.
Car Safety Tips: Do not leave your kids unattended in a car!  Its just that simple!
Air Travel: Car seats are now allowed on flights.  Infants deserve the same protection as their parents.
Hopefully, you are one of the lucky people who have Labor Day off. If so, enjoy your day off with the kids!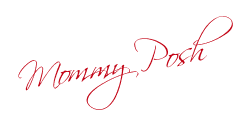 Did you enjoy this article?