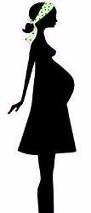 Photo: Baby Bump app (Free)
Check out these great apps for download so that you can keep track and become more knowledgeable as the big day approaches.
Pregnancy Calendar ($9.99) Pregnancy Calendar offers a bundle of essential tools in an easy-to-navigate calendar interface.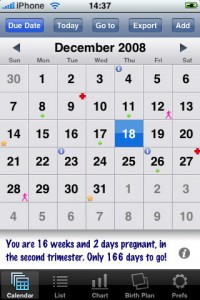 The Pregnancy Alarm ($.99) is an ovulations calendar, to let you know when its the right time to enjoy some alone time with your mate.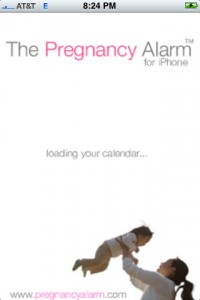 Foods to Avoid When Pregnant ($.99) Not only do you have to put up with the aches, tiredness, and other physical pains of pregnancy, but you also have to contend with a dizzying list of foods that you suddenly can't eat.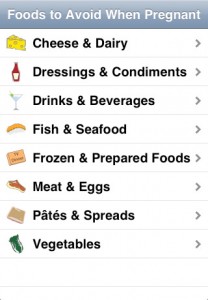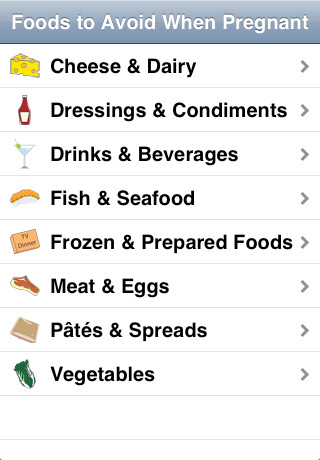 Pregnancy Tracker from WhatToExpect (Free) Read the book? Use the site? Now you can download What to Expect When You're Expecting