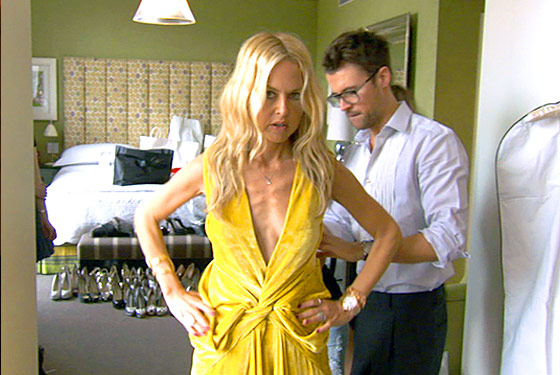 On last night's Bravo's reality show, The Rachel Zoe Project, Rachel's hubby Rodger Berman puts the the pressure on her to finally start a family, but the celeb stylist seems to be coming up with a ton of excuses. I wonder, is the real reason because she's afraid to add on the extra baby weight??
On the show, Rachel mentioned that she's not afraid of gaining the inevitable pregnancy weight, but she does recognize that she might be too frail to carry a baby to term. "It's the only thing in my life that I'm afraid of," says Rachel about the possibility of having a miscarriage. "I'm just trying to wrap my head around carrying a child in my stomach. Am I physically strong enough? I can't emotionally handle it if it doesn't work," she admits.
Sorry, Rachel but, I ain't buying that excuse…if you really want to have a baby you will go above and beyond to give it your all!  When will anyone be ready? Just speaking for myself, my friends can even tell you, but I was not the "motherly" type, I felt I was just way too selfish to bring a child into the world, but after sitting with my DH (Dear Husband) and talking about the need the starting a family, I could not imagine my life without Lil' B.  Its seems from the clip below that Rodger is giving her an ultimatum…Hmm, I see trouble ahead!  Stay tuned!