Gone are the days where "date night" and "making babies" were an every day occurrence and now changing diapers, worrying if baby is reaching milestones and fixing boo-boos have become this momma's daily routine. The decision to having kids can definitely change the dynamics of a twosome.  What was once a house full of empty beer bottles, loud music and take out menus have quickly became a house full of onesies, smelly diapers and grey hair (Yes! my roots are long overdue).
During Lil B's nap this morning, I took some ME time and instead of prepping for dinner, cleaning up the house or folding clothes, I decided to channel surf.  What I stumbled upon enlightened me.  I began to watch the 2009 flick titled "Motherhood" staring Uma Thurman and Anthony Edwards.  If you haven't seen this movie, what are you waiting for?!!  This won't be a review post, but a A-HA moment post.  Haven't you seen or heard something that makes you feel that you are not alone?? well, this movie was it for me and I hope that's what this blog does for you!
Photo: Scene from the movie "Motherhood"
"What Does Motherhood Mean to Me?" wonders Uma's character, Eliza.  As a mom, I have found myself asking that very same question.  One can have many or few answers to this loaded question – guess depending on the day.  As for me, everyday is a challenge, even writing this post is somewhat a challenge, with the constant interruptions from Lil B and looking at the clock until daddy/hubby comes home can make a mom want to pull her hair. But to quote Eliza "seize your days and dwell in them fully".  Not everyday will be a walk in a park and you may feel as if you are not motivated to doing "mommy" things but remember you are not alone and its OK, just take each day as is it and don't sweat the small stuff. We are the lucky ones, we are MOMS1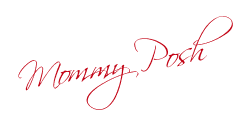 Did you enjoy this article?