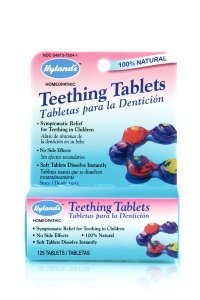 Over-the-counter homeopathic product, Hyland's Teething Tablets, have been recalled.
The FDA warns parents that they may pose a risk to children due to inconsistent amounts of belladonna.  The FDA has received reports of seizures, difficulty breathing, and muscle weakness in children using the tablets. There have also been reports of overdose; the containers do not have child safety caps.
Learn more about this recall, and check out all recent product recalls.