The popular car seat manufacturer,Britax, is recalling certain models of its Chaperon infant car seats because the chest clip could break as parents are trying to buckle in their child.
The car seat models affected:
Moonstone E9L69N9
Red Mill E9L69P2
Savannah E9L69P3
Cowmooflage E9L69P5
They were manufactured between April 2009 and May 2010.
If the chest clip breaks, the sharp edges could scratch the baby's face, and small broken parts could create a choking hazard.
Britax said they're getting ready to send consumers replacement chest clips and instructions on how to install them. Owners are being told to call Britax's customer service at 888-427-4829. They're also posting details athttp://www.ChaperoneSeatRecall.com.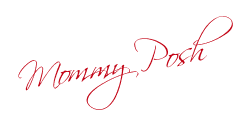 Did you enjoy this article?