Today and all month long, Mommy Posh turns 1!
Here's a POSH thank you to all my readers (and now fans!), because of you Mommy Posh has become a huge hit!  Please continue reading and sending me your POSH comments, we love reading them!
Ok, back to blogging!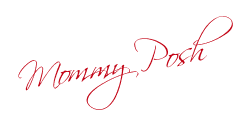 Did you enjoy this article?