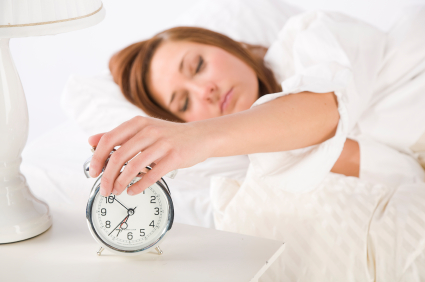 Am I the only mom out there that is not loving daylight savings time? I remember a time (10 months ago, to be exact!) that daylight savings time was a celebration…sleeping an extra hour was pure bliss, but now as a mom who is trying to get her little one on a sleep schedule, daylight savings time has become my worst nightmare.
I grew accustom to the fact that Lil' B would wake up at 3:30am and then at 7am, but now with the time change, his little inner clock has woken him up at 2:30a and at 6:30..ugh!  what is a mom to do?
In my research, it turns out that I am not alone…there's even a Facebook page dedicated entirely to the cause: Mothers Against Daylight Savings Time. With 1,293 members. That's exactly the place where I can bitch and moan!
I have already had three cups of coffee and its only 9:30a…it's gonna be a long day!
How do you feel about Daylight Savings Time? Is your household affected much?  Drop a line to gina@mommyposh.com and your comment can be featured on Mommy Posh.