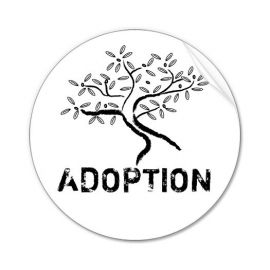 November is National Adoption Month.  This is a month of celebration of adoptive families and to raise awareness that every boy and girl deserves the chance to grow up safe, happy and loved through adoption.
Thank you for changing a child's life.
For more information regarding adoption you can go to adoptKSkids.org or call (877) 457-5430. You can also order white ribbons to raise awareness by emailing customercare@adoptKSkids.org.