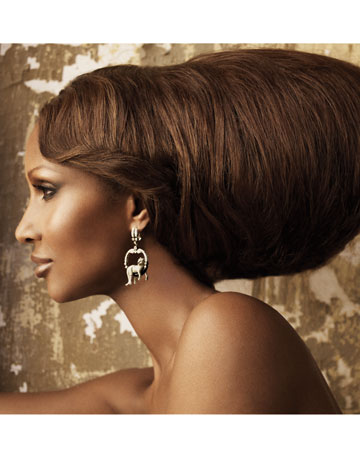 Fashion icon and new host of Bravo TV's The Fashion Show, Iman, graces the cover of the December issue of Harper's Bazaar.  Iman dishes the dirt about her 18 year marriage to rocker hubby, David Bowie, her new gig on Bravo TV, cooking and what is the worst thing about being a parent.
I am so loving the spread.  After reading the Harper's Bazaar interview I've realized that not only is Iman beautiful, but really down to earth, just your typical wife and mom…and that's what being POSH is all about!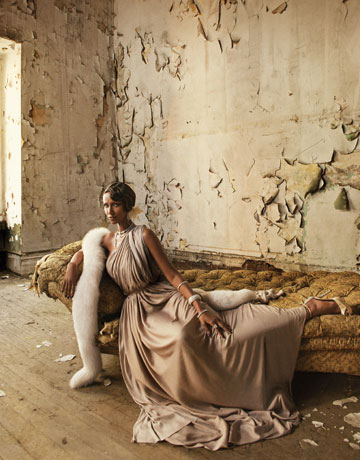 Parenthood:
The worst thing about being a parent…The early mornings. There is soccer and music class at 7:30 A.M. Remember, I am 55. I can only take so much!
Marriage:
David doesn't fight. He is English, so he just stays quiet. I'm the screamer. Then he always makes me laugh. It's like cabaret. I keep him entertained too. I still fancy him—totally!—after all these years.
Role Model:
My father. He taught me how to be a parent and gave me a positive connection with men because he is a gentleman. And that is what attracted me to David. He is a gentle soul.
What's for Dinner:
I vowed to myself when I got married that I would cook every night. I find it very therapeutic…tonight is Branzino with lemon. And David likes risotto, but I can't do risotto tonight. It takes time, and I have homework to do with my daughter. Maybe a salad and orzo. And David buys dessert.
For more pics of Iman's photo spread, check here.