After a long hiatus, I'm baaacckk and coming back strong!  This POSH mom has been fighting a cold for weeks while trying to keep up with a very now active 11 month old.  And blah blah blah, I am now back and there's so much catching up to do…
Here's some POSH celebrity mom sightings that you might find uber fab!
It's that time of year and First lady Michelle Obama (mom to daughters Malia and Sasha) speaks about the Toys for Tots program at the White House in Washington on December 1, 2010.  Looking fab!
Halle Berry (mom to Nahla) attended the premiere of Frankie and Alice in Los Angeles wearing a flashy brocade suit from Balmain's fall 2010 collection.
Salma Hayek (mom to Valentina) graces the cover of Spanish V magazine while wearing Alexander McQueen – she looks fierce.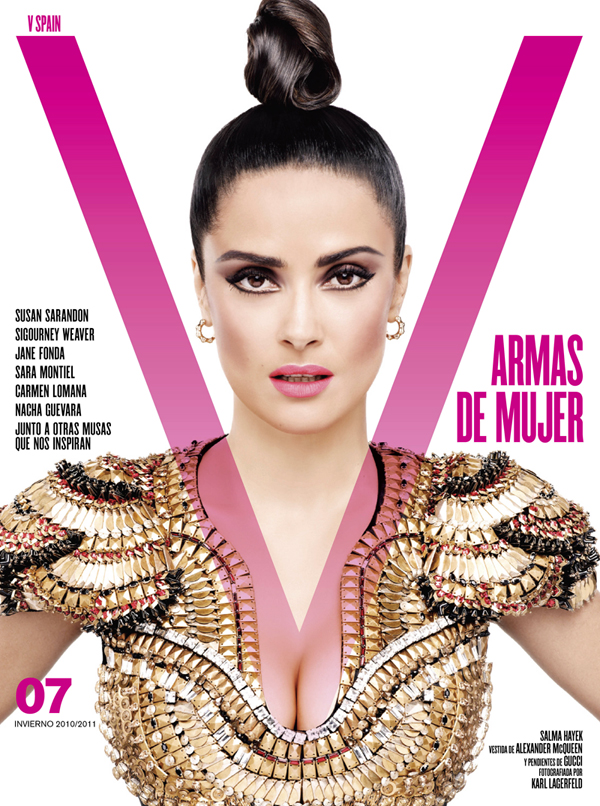 Sarah Jessica Parker (mom to son, James and twin daughters, Marion and Tabitha) has been spotted with the family attending the premiere of 'Harry Potter and the Deathly Hallows – Part 1' at Alice Tully Hall on November 15 in New York City.  In other SJP news, the Observer and Post report that SJP actually might be, finally moving uptown, she'll have Lorne Michaels as a neighbor – maybe she can campaign about her being a guest on SNL!