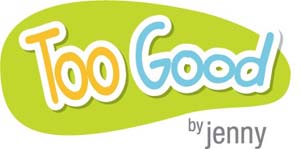 In looking to spruce up my toddler's room, I came across this colorful organic bedding line created by actress/comedian Jenny McCarthy called Too Good by Jenny.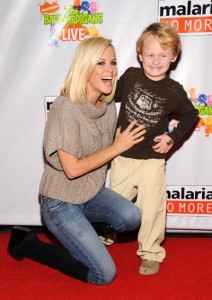 McCarthy is an advocate for a holistic approach to child development after her son Evan was diagnosed with autism in 2005. She has been vocal about such causes as staggering immunizations, adhering to a gluten-free diet and eliminating chemicals in everyday products, such as lead paint in toys or BPA plastic in baby bottles. She is also a spokesperson for an organization called Talk About Curing Autism.
Traditionally, organic products are usually sold at pricey specialty boutiques however I came across this hidden gem at BuyBuy Baby (a single crib sheet can run you about $16.99 and/or a crib set can you anywhere between $99-$200).  The line will include non-toxic bedding, apparel, feeding products, toys/activity sets, cleaning products, bathroom textiles, gluten-free food and beverages, and other categories.