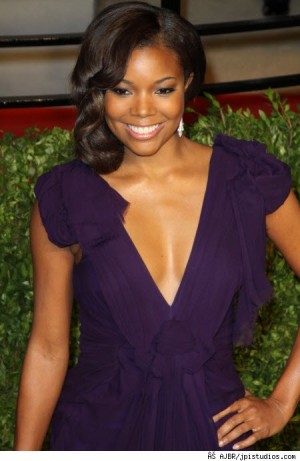 With all of the recent controversy about Planned Parenthood being disproportionately placed in minority communities – and allegedly being the cause of many African-American babies being aborted – actress Gabrielle Union has decided to speak up.
For Union, the Planned Parenthood controversy hits a personal note: Her best friend, who lacked health care, was able to receive both screening and treatment for cancer. Even though Union's friend recently died from the disease, Union contends that Planned Parenthood still gave her friend a fighting chance.
At the age of 32, my girlfriend Kristen Martinez was diagnosed with Stage 4 breast cancer. She fought incredibly hard for five years but ultimately lost her battle with breast cancer on June 16, 2010.

We knew she wasn't going to make it this past summer, so I asked her, What's the one thing that you want young girls to take away, what do you want your legacy to be?

She said just to remind people and women, especially, that you are your own best advocate, and if you don't put you first, no one else will.

Planned Parenthood provides low-cost reproductive information and care, which goes into providing contraception. For women who choose to keep their babies, they offer low-cost pregnancy services as well.
One in five women will visit a Planned Parenthood at some point in their lifetime. We cannot eliminate the funding. It does not make good sense, it doesn't make good business sense, it doesn't make moral sense or health sense.
If you go to IStandWithPlannedParenthood, you can add your name to a petition asking Congress to stop Planned Parenthood from losing federal funding. Almost a million people are already signed up, but we just need to keep it going. Our elected officials want to hear from you, and there's strength in numbers.