Bamboopink is a new fashionable, yet affordable jewelry line made and designed by a famous, high-end designer, JudeFrances, whose current line is sold at Neiman's, Saks and specialty boutiques nationwide. Even Oprah Winfrey is a fan! This will be a moderately priced fashion line that puts that same judefrances luxury, quality and reputation within every woman's reach.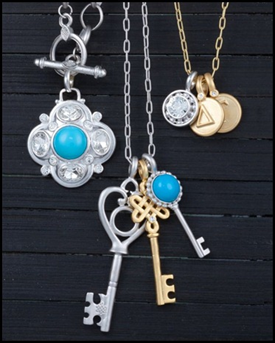 The folks at Bamboopink by JudeFrances, headquartered in CA, reached out to me to advise you of their new direct sales company and the launch of their upcoming website. By becoming a representative of this line you can win free jewelry just for signing into their website and passing it along to all of your friends..the company claims that "there are no parties to host and no phone calls to make." By signing up friends, the company will  track how many people that you send it to and reward you with jewelry, as well as, other great prizes such as iPads and a great trip to CA.
It's simple to sign up here: www.bamboopink.net/carolyn
MommyPosh disclosure: Before signing up with any home-based business opportunity, please remember to do your due diligence before hand.