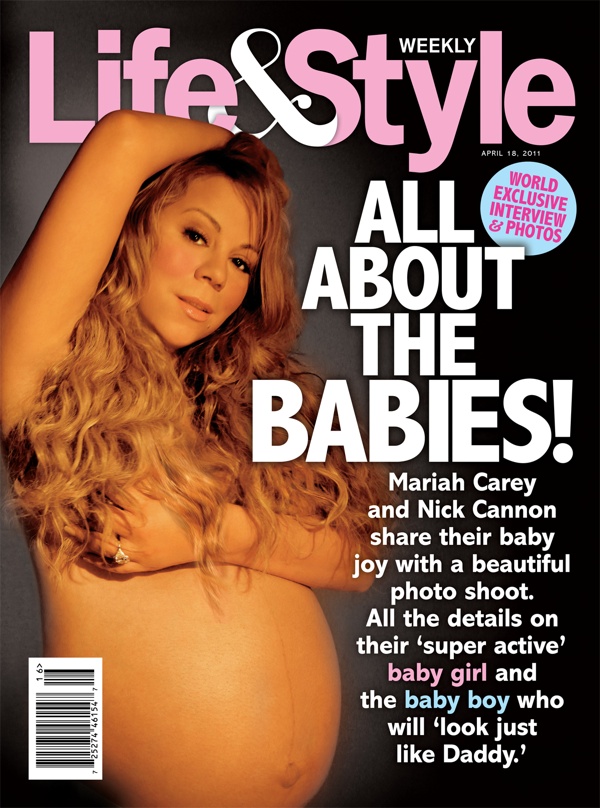 Mariah Carey shows off her pregger belly in the new issue of  Life & Style magazine.  Check for the latest issue on newsstands this week.
L&S reports:
Mariah Carey has posed for her fair share of portraits, but none has been as personal or emotional as these exclusive belly-baring snaps. Mere days away from welcoming her first and second child, Mariah proudly showed off her pregnant body to Life & Style.

"I was feeling very vulnerable about taking pictures at all right now, but then I didn't want to miss this opportunity to document this once-in-a-lifetime experience," Mariah exclusively tells Life & Style. "My ultimate goal was to share this incredibly personal moment with my true fans."
Last week, the singer went into the hospital for early contractions and later tweeted a photo of a butterfly painted on her belly on Monday. Along with the photo, she wrote, "My attempt @ festiveness on 327! For ATLITL thank u + I♥U! Comin soon #dembabies! LYMA+thanx 4 making me happy:)."
Check out the adorable photo after the jump….