Is Tyra Banks hinting that she be pregnant already?
During a recent appearance on CNN's Piers Morgan Tonight, the 37-year-old America's Next Top Model host said that she's ready to start a family with boyfriend, John Utendahl, very soon, and even hinted that they've already started the uh… process!
"I definitely want babies," Banks told host Piers Morgan on Wednesday (April 6).
When Piers asked Tyra if she was "trying to have a baby," the former supermodel coyly replied, "Yeah, maybe."
But don't expect to spot the current Harvard Business School student sporting an engagement ring before you see her with a baby bump.
Like many other celeb moms, Tyra's not hung up on the idea of being married prior to having children, telling Morgan, "I don't think it's necessarily necessary."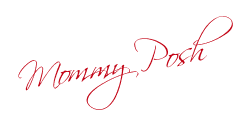 Did you enjoy this article?