It was not too long ago (15 months to be exact) where my ever growing belly would have a mind of its own…I would remember wearing my husband t-shirts (for comfort) and his slippers (due to my swollen feet).  But Ladies, I am here to tell you that just because you may feel invaded by the body snatchers, not to worry..here are a few sure fire trends to keep you relaxed and looking fashionable during your nine months of pregnancy bliss:
1. Leggings – this is a great way to feel ultra relaxed, not only is it stretchy but, you can mix and match it with a tunic dress or a sexy top.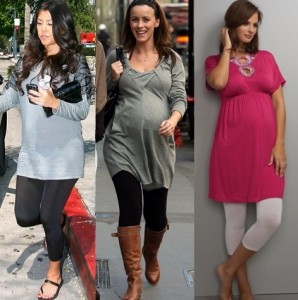 2. Stripes – mama·licious Stripe Knitted Tunic Dress ($21.52).  This is the hottest trend for moms-to-be.  Stripes work for all occasions and look super fashionable.
3. Spanx -You'll feel comfortable and supported with a soft, non-binding waistband and added under belly support in Mama Spanx Maternity ($28 – $32)
Enjoy!  Happy shopping!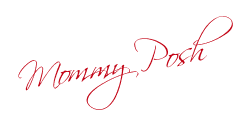 Did you enjoy this article?