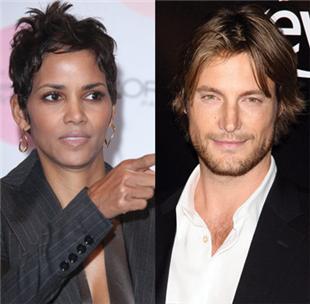 Here's another round of Halle Berry vs. Gabriel Aubrey in the nasty custody battle over their 3-year-old daughter Nahla.
Oscar-winning actress Halle Berry, 44, has decided she can't do her first Broadway play, The Mountaintop, a fictional account of the night before Martin Luther King Jr.'s assassination (Samuel L. Jackson is set to star as MLK Jr.) as she blames her ongoing legal battle with ex Gabriel Aubry, 35.
"Ms. Berry would not be appearing in the role due to child-custody issues," the producers of the show said in a statement. Halle was set to play a maid at the Lorraine Hotel in Memphis, where King was assassinated.
This the second role Halle has had to drop due to her custody battle. In February, she gave a role in New Year's Eve to actress Katherine Heigl as Gabriel demanded she couldn't travel cross-country to New York with Nahla. After the court eventually sided with her, Halle took another part in the film.
Let's just hope that Nahla has not been affected by this uproar between her parents…guess we'll soon see!