Although it seems so far away, high school and college is just around the corner for your little ones, so why not get an early start and set up a savings plan.  An example, of a kid-friendly education savings plan is the 529 Plan which is designed to help families set aside funds for future college costs.
So when I heard that Tom Cruise gave his daughter, Suri, a multi-million dollar check for her upcoming fifth birthday I couldn't be even more jealous.  Five million dollars to be exact.  Damn, I really need to get ahead of the game.
"Tom decided to add $5 million — in honor of her milestone birthday — to Suri's trust fund," a family insider tells OK! Magazine. "She already has several million in the fund."
And although it seems out of control, it isn't. Suri "won't be able to touch the money until she's 18," the insider adds.
"Tom wants to make sure Suri's future is worry-free financially," the insider explains.
Whatever amount you decide to contribute to your child's savings plan – from $100 to $5 Million – the point is that you are getting the ball rolling, so hat's off to ya!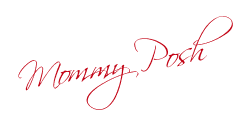 Did you enjoy this article?