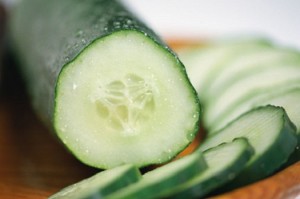 Salmonella potential prompts cucumber recall
A North Carolina produce company has issued a recall for cucumbers because they could be contaminated with salmonella.
Raleigh-based L&M Companies, Inc. said it distributed 1,590 bulk cartons of the cucumbers in question between March 30 and April 7 to New York, Florida, Illinois, Indiana, Tennessee, Mississippi, Nebraska. Texas and Wyoming.
The recalled cartons are marked Nature's Delight and contain the Lot # PL-RID-002990 on the side of the carton. Only this one lot is being recalled.
Stay tuned for more details.