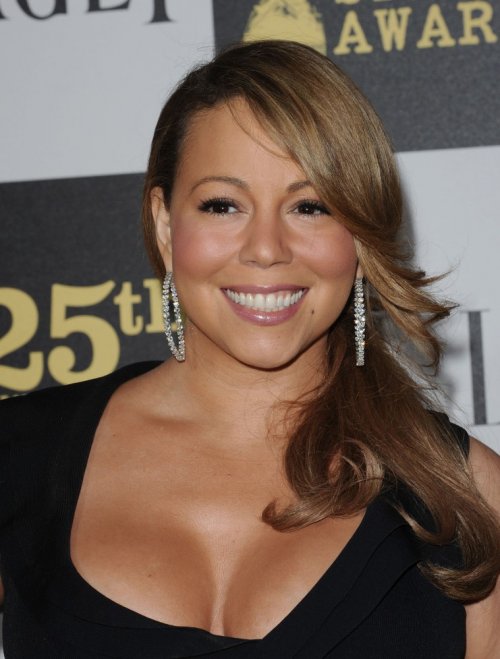 New mom Mariah Carey is enjoying her first couple of days of motherhood, and she's sharing the experience with her twitter family.  Mariah and Nick Cannon welcomed their twins (a boy and a girl) on their anniversary (April 30)…ahhh, can't you just feel the love?
"I wish I could personally thank all those around the world who continue 2 send congrats+prayers for #dembabies! they're doing great," Mariah tweeted, adding, "And they are the most incredible gifts we could ever have imagined!"
As her fans eagerly await the announcement of the babies' names, which Carey says is coming very soon, she offered us a hint:  "both begin w/M's!!!!"
Any guesses?
So drum roll please…
Mariah Carey and her husband Nick Cannon have finally revealed the names of their twins…..
Their son is named Moroccan Scott Cannon, with the nickname "Roc". Scott is Nick's middle name, as well as his grandmother's maiden name.
The top tier of Mariah's New York City apartment is called the Moroccan Room, because of the Moroccan-inspired decor. It's also the place where Nick proposed to his wife, overlooking Manhattan!
Their daughter's name is Monroe Cannon. Mariah's rep says she does not have a middle name because Mariah herself does not have one. Monroe was named after Marilyn Monroe, who has been an inspiration to Mariah her whole life.
what do you think of the babies name??? will Moroccan and Monroe be the hottest names in 2011?