This weekend I had a blast, full of fashion, pampering, love and laughter.  Not only was the weather perfect in New York City, but I got to celebrate my second Mother's Day with my family.
To kick off the weekend, I spent most of my Saturday pampering myself, my nails and hair were done to perfection since I had plans for the evening.  I was heading into the City for dinner, drinks and a play with the my ladies (my mom, best friend, LiLi and her mom).
What I wore? Best Loved T ($20) and Skirt from Express ($34),  Booties from Steve Madden ($80), Earrings from Aldo ($8).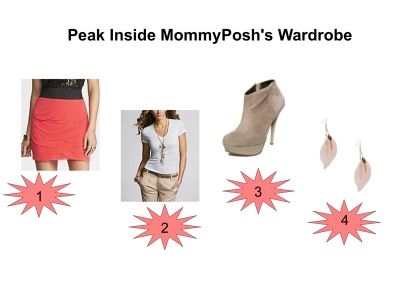 It felt like a "Sex and City" night out with the gals, except no sexing random guys at the end of the day (that's for another post).
We first had dinner and drinks at the China Grill, a Chinese fusion restaurant but, as a foodie, I was not impressed with the actual meal, since we ordered a "hot" meal we ended up getting a meal that was lukewarm. Why didn't we complain? you ask.  No offense, but I get weary when I return food to the chef…come on admit it, you do to.  Anyways, the drinks and company were great, which was all that mattered.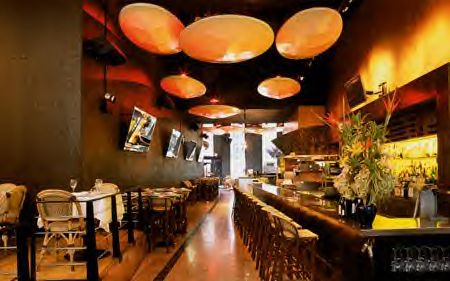 Photo image:  China Grill Restaurant
Check out: Top Mother's Day gift
So its 8pm, next stop, "Sister Act" on broadway.  Based upon the 1992 movie of the same name, its produced by Whoopi Goldberg, the move's actress.  This show was full of energy, character and just overall – awesome!  its a must see!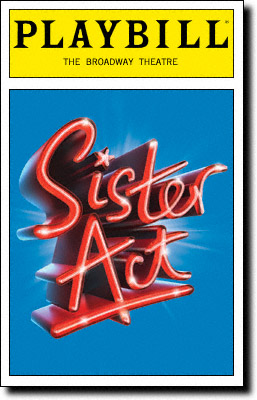 The show ended around 10:30pm and everyone was pooped!  my chariot was turning into a pumpkin soon, so I got home just in time to catch a new episode of Saturday Night Live.
P.S. would have loved to have posted my "look" for the evening, but I forgot my camera….bummer!
I woke up to rose scented flowers from my hubby and son, Lil B.  We had a great day…my Mother's Day gift: A DAY OF NO CHANGING DIAPERS!
How did you celebrate your Mother's Day, send us all the juicy details to gina@mommyposh.com