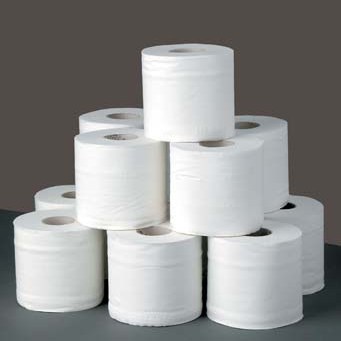 Over the weekend, Victoria Beckham, who is expecting her fourth child, a girl, with David Beckham, was thrown a baby shower, and of course it was a POSH-pink affair.
Victoria "POSH"  tweeted a picture of her and her friends playing a baby shower game during the star-studded bash… with rolls and rolls of toilet paper!
See pic after the jump…Usually we see the infamous toilet paper game played at bridal showers, but when in Rome….Will this be the hottest new game played at baby showers? ….