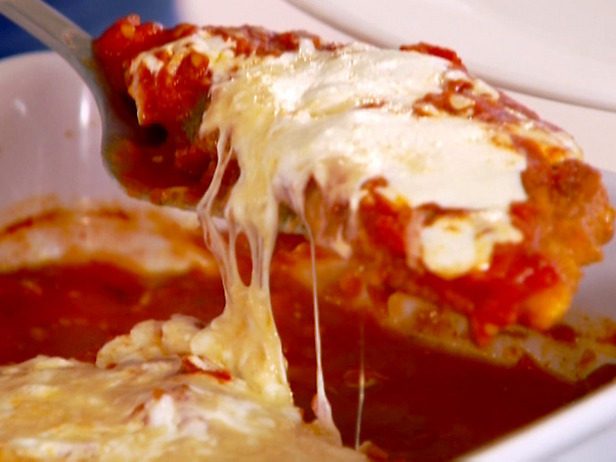 I am not one to cook, even with all the cute kitchen appliances given to me at my bridal shower, but I have since began experimenting in the kitchen every since I  became a stay-at-home mom.
So today I am featuring my quick and easy recipe for Chicken Parmesan.
INGREDIANTS:
2 large whole boneless skinless chicken breasts (about 1 – 1 1/2 pounds total)
2 cups dry bread crumbs (for low fat option, just use milk)
2 cups store bought Italian tomato sauce
1/2 pound fresh mozzarella cheese, thinly sliced or grated
Salt and freshly ground black pepper to taste
With the flat side of a cleaver or a heavy skillet, pound or roll the chicken breasts between two sheets of plastic wrap to the desired thickness (usually about 1/4″).
Spread the bread crumbs on a flat plate.
Preheat oven to 400 degrees F.
Set the tomato sauce on low heat to warm (it will spread more easily).
Thoroughly coat cutlets with bread crumbs (press down firmly while coating with bread crumbs).
Place 1/2 cup of the warm tomato sauce in the bottom of a baking dish large enough to hold the cutlets in one layer. Add the cooked cutlets to the baking dish; cover with the rest of the tomato sauce of the warm tomato sauce and the sliced/grated mozzarella.
Cook the chicken parmesan in the oven for ten minutes. If the cheese has not melted/browned you can slip it under the broiler for a minute or so – keep an eye on it so the cheese does not burn.
Serve with grated Parmesan cheese. Goes great with a side of pasta and a green salad and or French/Italian bread, or garlic bread.
Do you have a few easy, breezy recipes that you wanna share.  Send them over to me at gina@mommyposh.com and you can be featured here.