The Mamaroo Bouncer by 4Moms ($200) is a must have for any expecting mother's baby shower registry.  Everyone with a newborn will tell you how their bouncer is a lifesaver, how it just puts their baby to sleep, and how much their baby loves it, but this unit trumps all the rest.  When my son was born we had a nice bouncer that did the job, but we had to bounce it ourselves, it was very low to the ground, and wasn't the most convenient device.  My sister-in-law just had her first child and she picked up a Mamaroo.  We assembled the unit without any problems and tested it on my son – he was still below the max weight so it was safe.  We didn't think he would stay in this thing for a second, but once we sat him down and turned it on he enjoyed the ride.
These were one of the many POSH gifts given to Victoria Beckham at her uber-pink baby shower over the weekend.
Let's go over some details about the Mamaroo Bouncer that I found very nice.
5 Motion Modes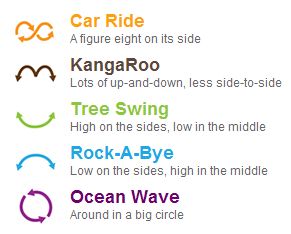 What makes the Mamaroo Bouncer so special is it has five unique motion modes to comfort your child and help them relax.
As you can see in the image each motion mode creates a unique feel for you baby.  Speed of the unit might appear slow, but it is just perfect for a newborn adjusting to the world around them. The speed can be adjusted for your child as they grow.
Seating Area

What I really liked about the unit was the seating area.  The soft cloth seat attaches to the outer ring so your baby is perfectly positioned without any hard plastic or metal pieces pressing against their back or head.  It creates a very safe and enjoyable area for your bundle of joy.  The material is a nylon fabric with a polyester fill that is 100% machine washable for easy cleanup.
The seat is also adjustable allowing your baby to recline for a nap or sit up to interact with the family.  This was a big issue with our bouncer because it was fully reclined.  The included removable  three ball mobile above the seat is also very cool. One side is a black and white pattern that are perfectly positioned for your baby to focus on.  As your child gets older and can focus on colors more you can just reverse the balls for gorgeous patterns.  These aren't those hard plastic noisemaker you find on most bouncers.  Functional and eye catching all around.
Extras
A bouncer wouldn't be complete without some tunes now would it?  Built in to the base are controls to choose from five different nature sounds. No low or annoying music here.
The unit also comes in six unique eye catching colors that will coordinate with any decor. Well in that case just attach your iPod to the built in MP3 adapter on the base.
Overall this is like the Rolls Royce of baby bouncer.  The Mamaroo Bouncer is functional, eye catching, and a great choice for your baby.  The unit retails for $199.99, but you can pick it up on Amazon for a bit cheaper.This unit really does have it all and I wish I had this 16 months ago when my son was born.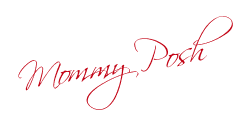 Did you enjoy this article?