Heidi Klum, 38 knows how to live the Mommy Posh lifestyle….she wears many hats: mom of four, Project Runway host, designer, blogger, and Victoria's Secret Angel..whew, I got tired just writing that.  So in order to show how this POSH mom is able to do it and still look glam the team behind the famous Milk Mustache "got milk?" Campaign has decided to show her getting glammed up for her Hollywood gigs in her newest Body by Milk ad.
Klum is promoting lowfat milk via the brand's Facebook page, where she discusses how it keeps her looking and feeling her best amidst a busy schedule. In a video on the page, Klum says, "I think milk is very important because it has a lot of nutrition — vitamin D, calcium. It's good to remind people to drink more of this good white stuff called milk! Don't forget about it! It's natural and good for you. I drink it at home, and my children drink it."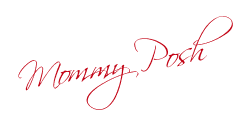 Did you enjoy this article?