So its the end of another week and my friend over at Not So Silent Mommy wanted me to follow her lead by sharing with you the things I learned this week..OK, so here it goes:
1. Yikes!  my son is growing so fast, soon he'll become a man and marry a woman that I know I won't like. Yes, he's only 17 months,but I gotta be prepared.
2. Sorry Elmo, but my toddler has moved on (See #1). Next up on the soon to be forgotten toys we will buy – Thomas The Train.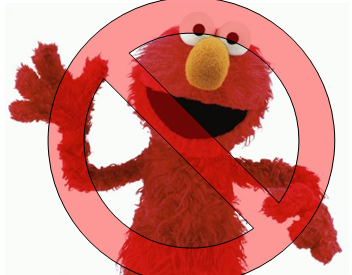 3. Who knew that milk throw up could smell so rancid.  Gross.
4. I need to schedule more playdates for my son…this way he gets to play and I can enjoy a glass of wine!
5. Don't take anything or anyone for granted.
**Don't forget to follow the lead by participating in Not So Silent Mommy 's FRIDAY FIVE!!**