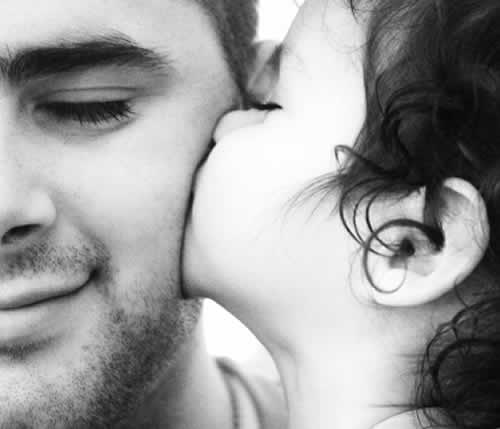 In honor of Father's Day on June 19, let's honor those cool dads. those cute dads. those clueless dads. those gadget dads. those sports dads. During the entire month of June.
Top 5 Gifts for Dad
High-tech gadget (big boy toys) i.e.  iPad, big-screen TV, etc.
Tickets to a sports game for the family (ok, just for him and the boys)
Homemade coupon for a guilt-free boy's night out (refer to #2)
Splurge on a manly watch
Spa visit for a "man"icure, massage, etc.
Top 5 Tips for New Dads
Do everything your wife tells you
Make dinner, do laundry, clean up after yourself
Take paternal leave – you'll never get this time back
Spend time with just the two of you to bond
Relax! Learning to be a dad takes time