Yes, I know your busy…busy with work, raising your kids, well simply just doing it all, but come on, give yourself some time to kick back, enjoy a little R&R and catch up on this summer reading must haves. Trust me we all need a getaway into someone else lives and with my picks you'll thank me for it.
1. Thus far, my favorite summer read is, Exposure by Therese Fowler. With this quick read all I wanted was more, more, more!  You too will become hooked to this juicy page turner which is the perfect summer read!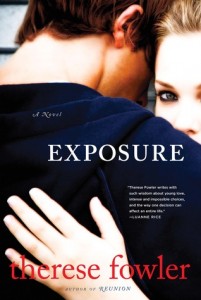 Exposure by Therese Fowler (Amazon, $16.50)
The characters are teenagers who fall in love that choose to text one another inappropriate pictures.  This is a must read especially in this age of technology, so we can all relate.  I can't wait to read more from this author.
2. Jessica Denay strikes again with a great handbook for new moms called The Hot Mom's Handbook .  Denay is the same author that brought us "The Hot-Mom-To-Be Handbook".
Denay provides tips to new moms, such as "stay away from sharp corners" when decorating a baby's room, and "lip gloss is a great way to keep a natural look while adding fullness and shine to your lips.
"No matter where she lives or what she does, every Hot Mom needs a great pair of jeans." write Denay.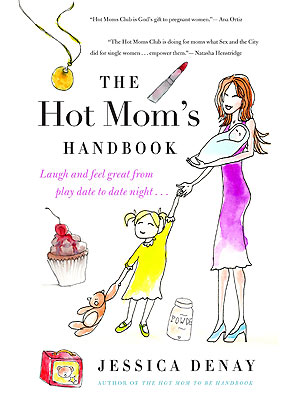 The Hot Mom's Handbook by Jessica Denay (Amazon, $12.74)
3. The Help by Kathryn Stockett is by far a fan favorite and is still on the New York Times Bestseller List.  What makes it great is that it was written from the perspectives of different women.  The beautifully descriptive writing will draw you in and makes you feel like you are right there.   This is an intense story of how these different women deal with the issue of racism during the civil rights movement.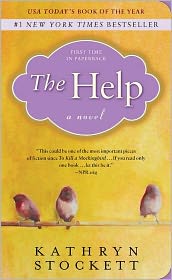 The Help by Kathryn Stockett (Amazon, $9.99)
4. Wanna learn more about your 80's teen heartthrob, Rob Lowe and his friends, The Brat Pack?  Then pick up this quick read written by Rob Lowe called Stories I Only Tell My Friends.  Rob puts great detail into his early years; his somewhat dysfunctional family and his fascination with movies and acting. The best stories are the ones where famous people cross his path early in his career and the impact they have later.
Stories I Only Tell My Friend by Rob Lowe (Amazon, $15.59)
5. Something Borrowed by Emily Giffin has been my top pick since it hit bookstores in 2005.  Now with this book coming to life on the big screen, starring Kate Hudson its by far a fan fav.   This novel is for every woman who has ever had a complicated love-hate friendship.