Thanks to my friends over at Snips Its, a kid friendly salon, my son's haircut was a huge hit over the weekend.   Debbie, Lil B's hairstylist, was very patient as my little one wiggled and giggled in his seat.  I asked Debbie to create a mohawk look (without cutting the sides) and we LOVED it!  check out a few pics from our day out at the salon.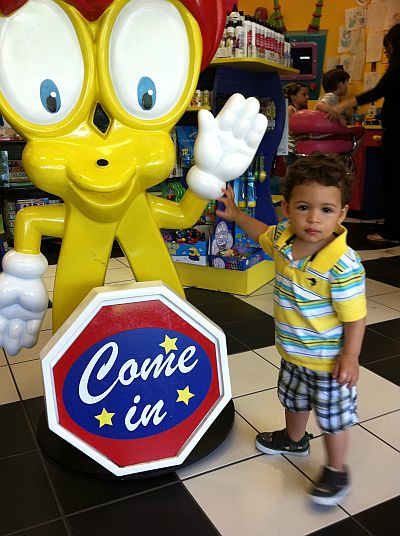 Lil B saying hello to the Snips Its mascot.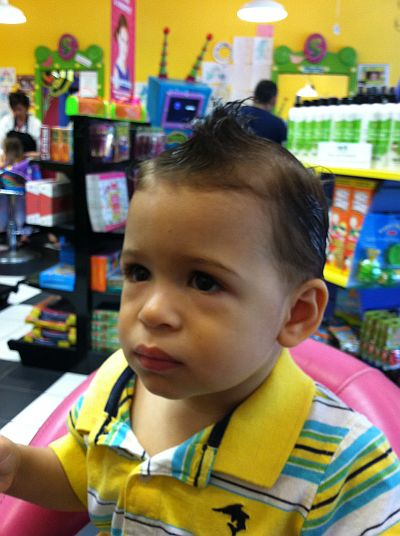 Clearly Lil B wasn't sure how to react to his mohawk do, but Mom loved it!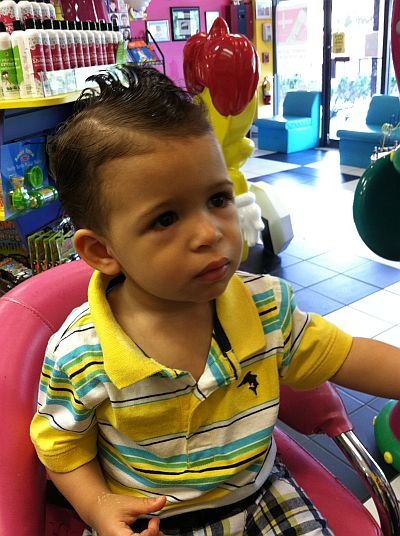 "hmmm I'm might be getting use to it."