Are  you expecting your first child and is having anxiety over baby strollers or car seats?  or need support with weaning your 'lil one? then look no further. I just had to share with you what I got in my inbox this morning from DoodleDeals – a free email service that offers city parents deep discounts.
$50 for a 1-Hour Consult With a Professional Baby Gear Guru ($150 Value)
Get expert answers to all your baby-product and nursery questions, during a 1-hour phone consult with the professionals from The Baby Guy and Sweet Pea Baby Planners NY.
Hand over your budget and lifestyle challenges (teeny apartment, nursing mom, etc.), and you'll receive custom advice on the best quality gear and neighborhood services for you.
These are the same baby planners featured in The Wall Street Journal, Los Angeles Times, The Seattle Times, New York magazine, and the WE television series "Platinum Babies."
Don't settle for "good enough" stuff for your baby!
Deal ends 7/7 at 4PM EST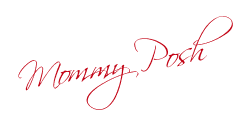 Did you enjoy this article?