As a nursing mama, it was hard finding the most appropriate spot in public to feed my newborn or even debating if a cover up was even necessary in those hot summer months.  Well, hiding in public restrooms or fitting rooms can be a thing of the past, thanks to The Milk Truck.  Its a "mobile breastfeeding unit" who are in urgent need to feed their lil ones.  
Babies should be able to eat anywhere. And everywhere.
Listen to what the creator, Jill Miller has to say about this in-your-face mobile.    
Through July 27, Miller is raising money for The Milk Truck, which is slated to be part of the 2011 Pittsburgh Biennial art exhibition before touring Pittsburgh and beyond.
Thanks Jill for this fantastic idea!
You would also like: 10 reasons why I loved breastfeeding  or see the breastfeeding doll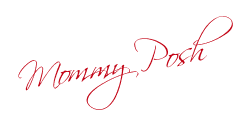 Did you enjoy this article?