Looked in my inbox and found this amazing new site that I am sure you moms would love to know about…SHOPPING and SAVINGS!
Savy Mamas, a new daily deals website for moms, moms-to-be and families who like to live healthy, active and happy lifestyles, officially debuted its deal portal SavyMamas.com on July 25th, 2011. The site offers health & wellness, fitness, organic, green, eco-friendly, holistic & happy deals moms will love at up to 70 percent off!
1% of sales from Savy Mamas are donated to various non-profits that support maternal health programs through their "Give to Live" campaign.
Join for FREE today at www.savymamas.com to become a "Savy Mama" today!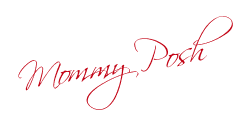 Did you enjoy this article?