Hi Mommy Posh,
I am 6 months pregnant and I am tired of wearing stretch pants and baggy t-shirts to accommodate my growing belly. I need help finding outfits that look and feel comfortable, but yet not frumpy. 
Help, Mom-to-be via Ask Mommy Posh
***********************************************
Hi Mom-to-Be,
First and foremost, congratulations on your pregnancy.  This is indeed a blessing, so enjoy ever moment of it and be sure to rest up before the due date…trust me you'll need it.
Looking for what to wear for your growing belly doesn't have to be a daunting task.  Nowadays, maternity fashion is tres-chic…just ask Heidi Klum and Nicole Richie, who are amongst other POSH celebrity moms who have designed maternity lines.  Don't know what to wear after the birth of your pregnancy? Don't worry, continue wearing the maternity wear by adding a belt to cinch up your waist.
Also, take it from Selma Blair, she was one celebrity mom-to-be that rocked uber-chic maternity wear – everyday! Blair's style was trendy, but yet comfortable!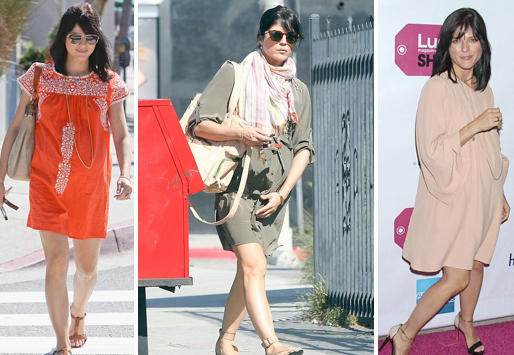 Here are a few pieces that every mom-to-be should have in their closet, that will leave them feeling comfy and fashionable: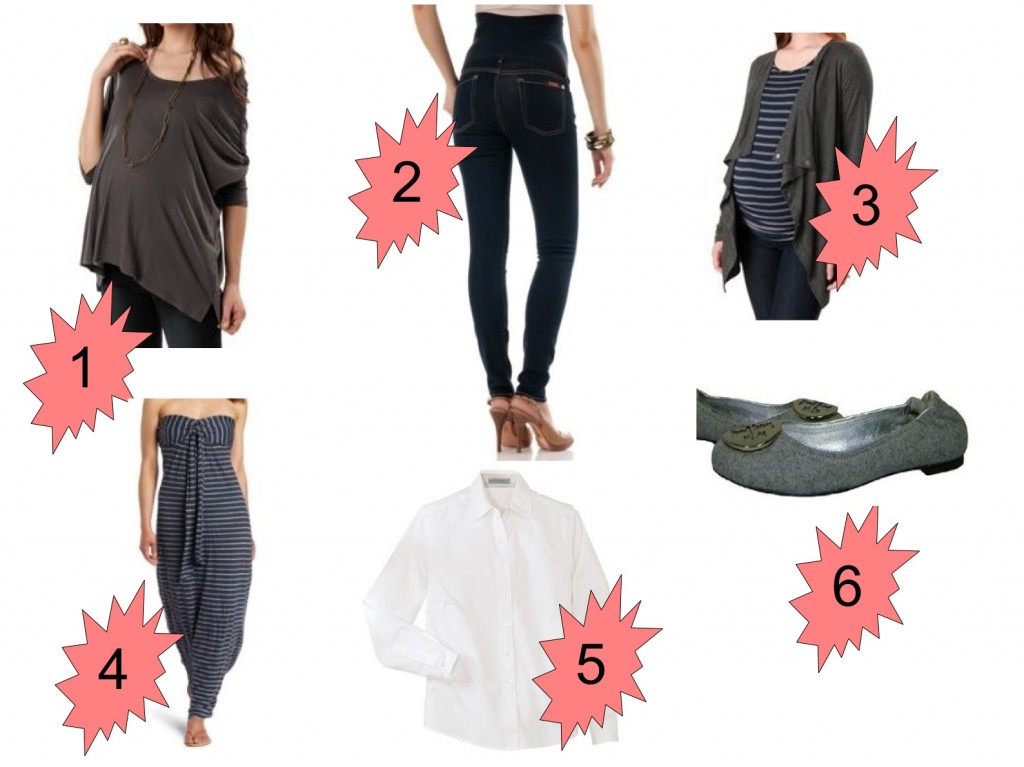 Cool Clothes:
1. Cotton Shirt by Lavish By Heidi Klum
2. Jeans (with secret fit belly) by 7 For All Mankind
3. Cardigan Sweater by A Pea In the Pod
4. Maxi Dress by Splendid Women
5. White Classic Button Down Shirt by Port Authority
Shoes:
6. Ballet Flats by Tory Burch