This award took me by complete surprise! Thank you Miriam from the fabulous blog –  Golden Butterflyz. Please visit her corner of the bloggy-verse.
So onto the rules! As part of being passed this award, I must reveal 7 things about myself and pass this award onto 10 deserving bloggers. Alright…..here are my 7 things:
7 Things You Do Not Know About Moi:
I am an only child! So don't fret parents, if you are raising an only child don't feel the pressure to have another one, its ok, we don't mind being the only child..more for us!!
I am obsessed with reality TV. Help! I think I may need an intervention.
I always wear the same shade of nail polish – Lincoln Park After Dark by OPI
Wednesdays are my favorite day of the week – that's the day that weekly celebrity magazines hits the stand.
My Hollywood crush is Ryan Reynolds (he's sooo dreamy)
When going out with the girls, my drink of choice is champagne, when its date night with the hubby, my drink of choice is beer…
Being a mother was never my dream, but now that I am…its the best thing that ever could've happened to me.
These ten fiery bloggers are inspiring, encouraging and add spice and diversity to our bloggy-verse. Give their blogs a click and judge for yourselves.
Congratulations to all of you! Let's keep fanning the blogging flames!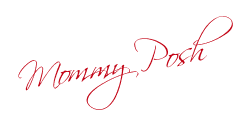 Did you enjoy this article?