Being a Mommy is something that I am proud of, but being a mommy to a boy is something that I take a lot of pride in. Raising a boy into a man is something that I don't take lightly, so when I was asked to check out this one of a kind brand called boy mom,  I jumped at the chance at promoting it.
Related Post: How To Raise A Boy Into A Man
What is boymom? Its a unique line of limited-edition clothing and accessories for Moms of Boys – that's ME – or simply "BoyMoms".  The Founder, Amy Williams sent me over the perfect sample, a boymom short sleeve tee…its the perfect tee to pair with your favorite pair of jeans!
Here's me being a braggy mom and wearing my heart on my..chest!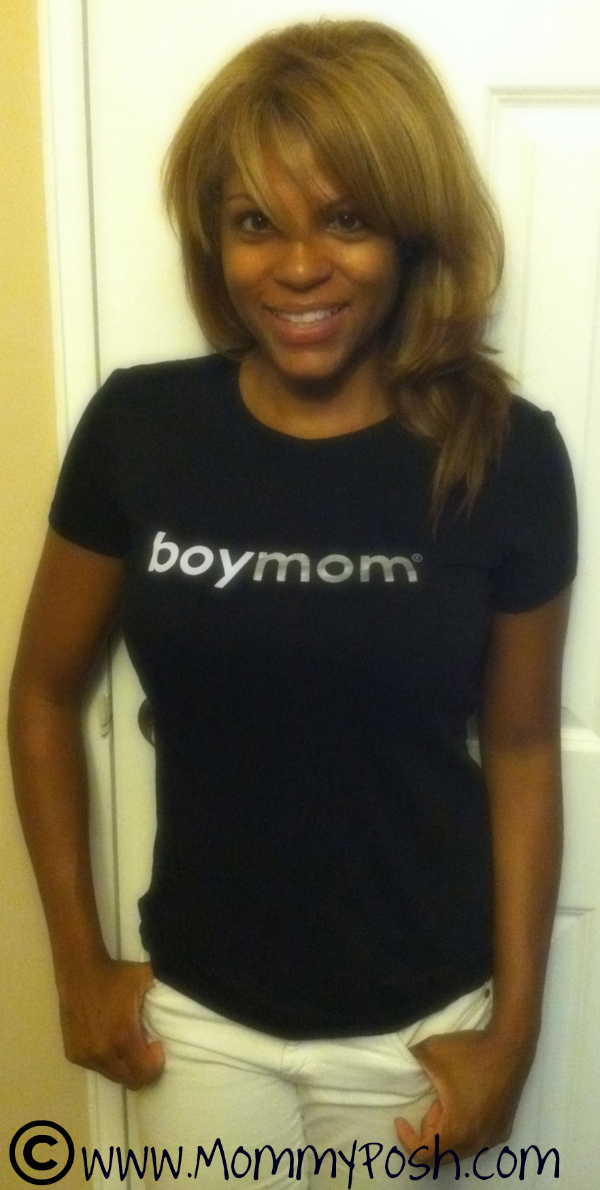 Girl Moms, don't feel left out, there's some for you too right here!
Not only am I able to brag about my little man with boymom's wearables and accessories, but all shirts are 100% cotton and a portion of each sale goes to a very special charity that benefit orphans in Southeast Asia.
Order your boymom and/or girlmom items online at www.boymomdesigns.com.
*************************
*Disclaimer: No monetary compensation was received for this review and all opinions are those of Mommy Posh ONLY.*