Over the past weekend, I stopped in at one of my favorite stores – H&M – and found some great finds that I thought I'll share with you…BLOUSES!
With the season soon to change, blouses can be worned underneath a great blazer or sweater or just worned with your favorite pair of skinny jeans. I am seen here wearing my favorite jeans from the Gap, Always Skinny Jeans (White Wash), $45.
Wanna show off your great fashion finds?  send over your pic to gina@mommyposh.com and get featured here.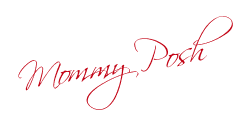 Did you enjoy this article?