Chicago-based Radio Flyer is recalling about 165,000 Scoot 'n Zoom children's riding toys due to fall hazard.
The riding toys, made of red molded plastic with black wheels, were sold for about $20 at Walmart and online at Amazon.com and Target.com.
Ten incidents have been reported with six injuries including damage to teeth and chin lacerations requiring stitches. Incidents were due to the riding toy tipping over and causing the child to fall forward while riding the toy. About 165,000 units have been recalled so far.
The recalled products were sold between August 2010 through August 2011 and have the model number 711, which can be found molded on the underside of the toy.
Consumers should immediately take the recalled products away from children and contact Radio Flyer to receive a free replacement unit or refund.
For additional information, contact Radio Flyer at (800) 621-7613 between 9 a.m. and 5 p.m. CT Monday through Friday, or visit the company's website at radioflyer.com.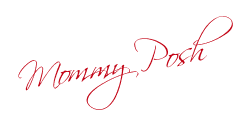 Did you enjoy this article?