We continue to love her as the relationship columnist, Carrie Bradshaw in Sex and the City and now Mommy-ista, Sarah Jessica Parker is back with a new movie just for us moms titled "I Don't Know How She Does It".    
As a HUGE fan of SJP, I am beyond excited to see her in this film, as she is seen tackling the working-mom role.
You May Also Like: 10 Things Carrie Bradshaw Has Taught Me
Check out the movie trailer below.
Also, be sure to check back here for amazing SJP looks as she travels on behalf of the film scheduled to be release on Sept. 16.  The movie also stars Greg Kinnear, Pierce Brosnon and Kelsey Grammer.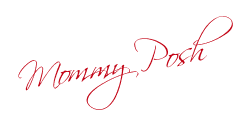 Did you enjoy this article?